We have a variety of fruit available for u-pick. Each fruit ripens at different times during the summer and fall, also dependent on weather. Please call ahead for information on when certain kinds of fruit will be ready.
Apples
Over 30 heirloom varieties of apples that are good for eating, baking, and cider making! A few popular varieties include: Honeycrisp, Kerr, Black Oxford, Cox's Orange Pippen, Red Astrichan, Ashmeads Kernal, Goldrush, Chestnut Crabapple, Keepsake, Centennial, Lodi, Femuse, and several others.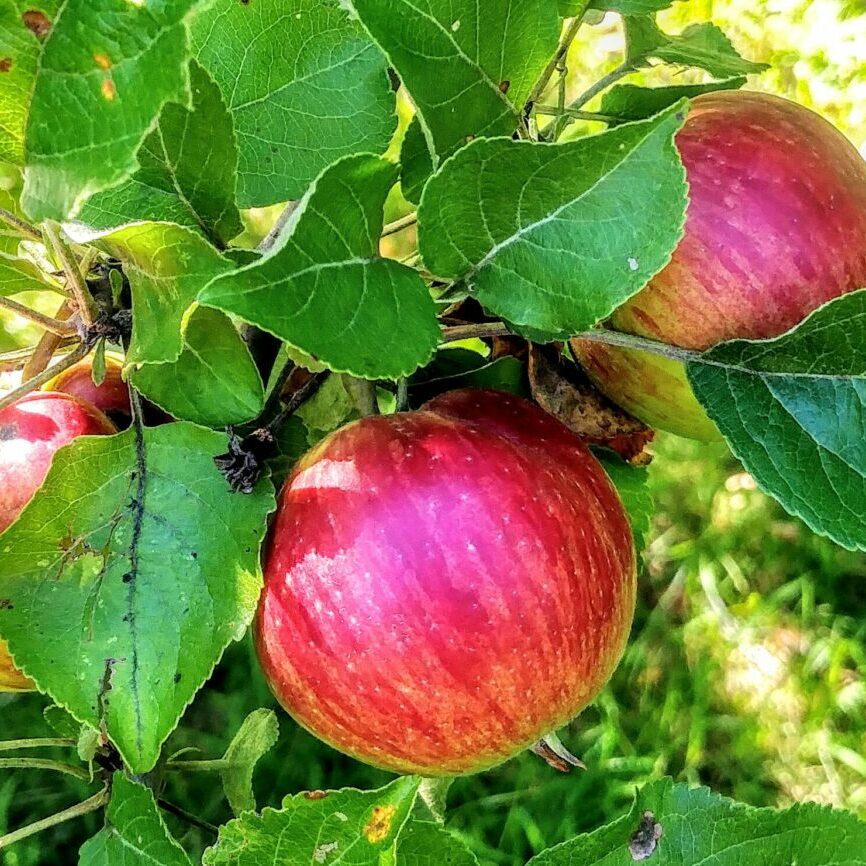 Grapes
Swede Pickings has a mix cold hardy varieties of both wine, juice and table grapes. Wine varieties include Briana, Edelweiss, Frontenac, La Crescent, Marquette, Prairie Star, Sabrevois, St. Croix and St. Pepin. Table and juice grapes include BlueBell, Concord, and Swenson Red.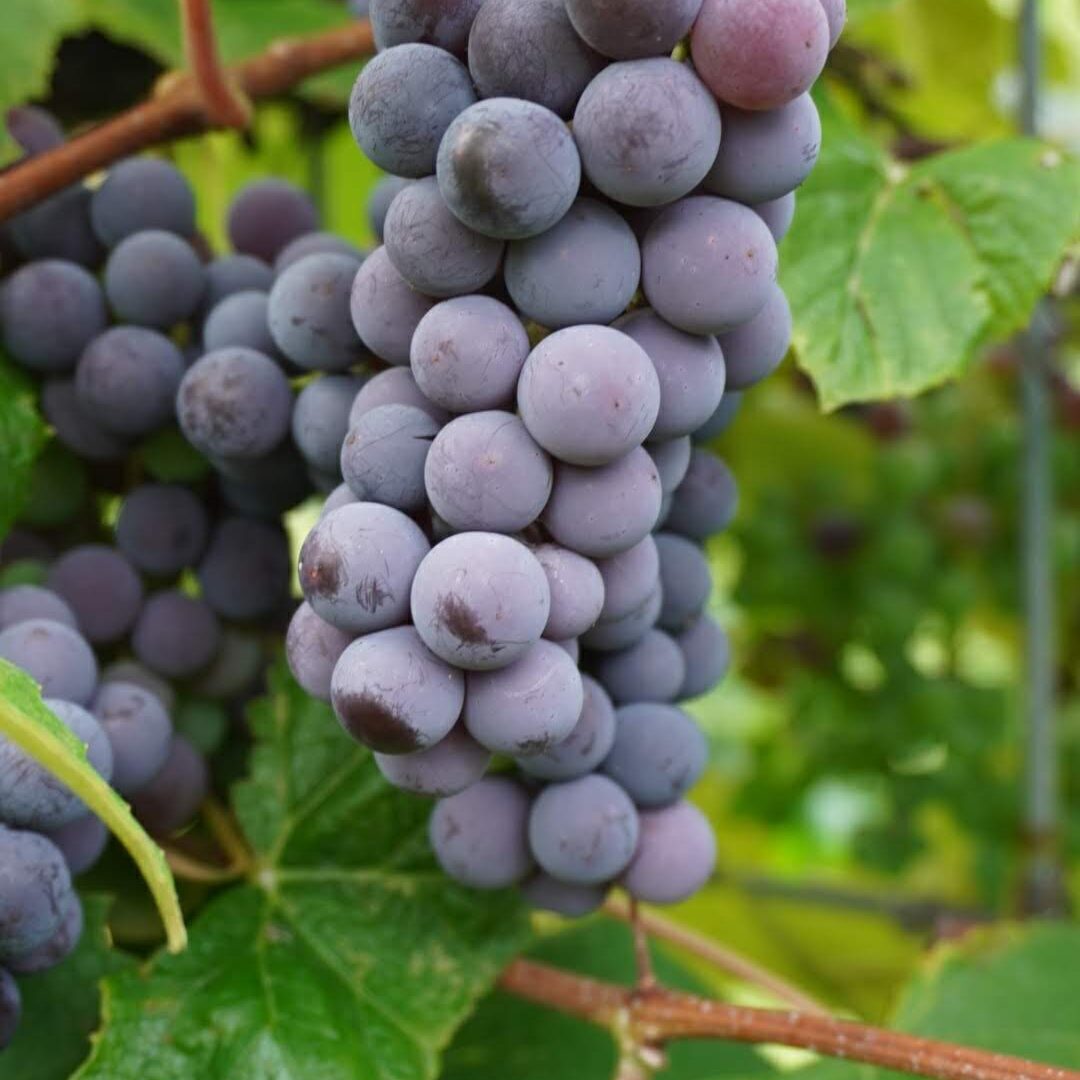 Pears
Pears?! Yes, Pears! Varieties available include: Comtesse, Russett Bartlett, Bartlett Bosc, Summercrisp, Patten, Luscious, Staceyville, Golden Spice, Asian Pear, and more!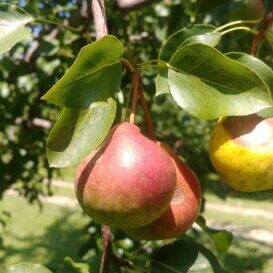 Other
In addition to apples, grapes, and pears, we have many more trees that produce fruit and nuts. Some include: plums (Beach, Stanley, Pembina, Mt Royal Blue, and more), cornelian cherries, berries (blueberries, blackberries, currents, chokecherries, high-bush cranberry), nuts (chestnuts, English walnuts, hazelnut), and several more.